Monday - Sunday 12pm - Late
Tel: 01275 848136
All menus are available at all times apart from the Brunch menu, which closes at 5pm.
Welcome to The White Lion – NOW TAKING BOOKINGS!
Mezze Restaurants are delighted to be helping to breathe new life into the White Lion at Portishead, which has been closed for more than a year.  The High Street pub, which was once an old water mill, is located a short distance from Portishead's fabulous marina and therefore an ideal community hub from which Mezze can attract regular customers.
The listed building has undergone an extensive refurbishment to make way for a roof terrace, additional dining space and improved outdoor seating.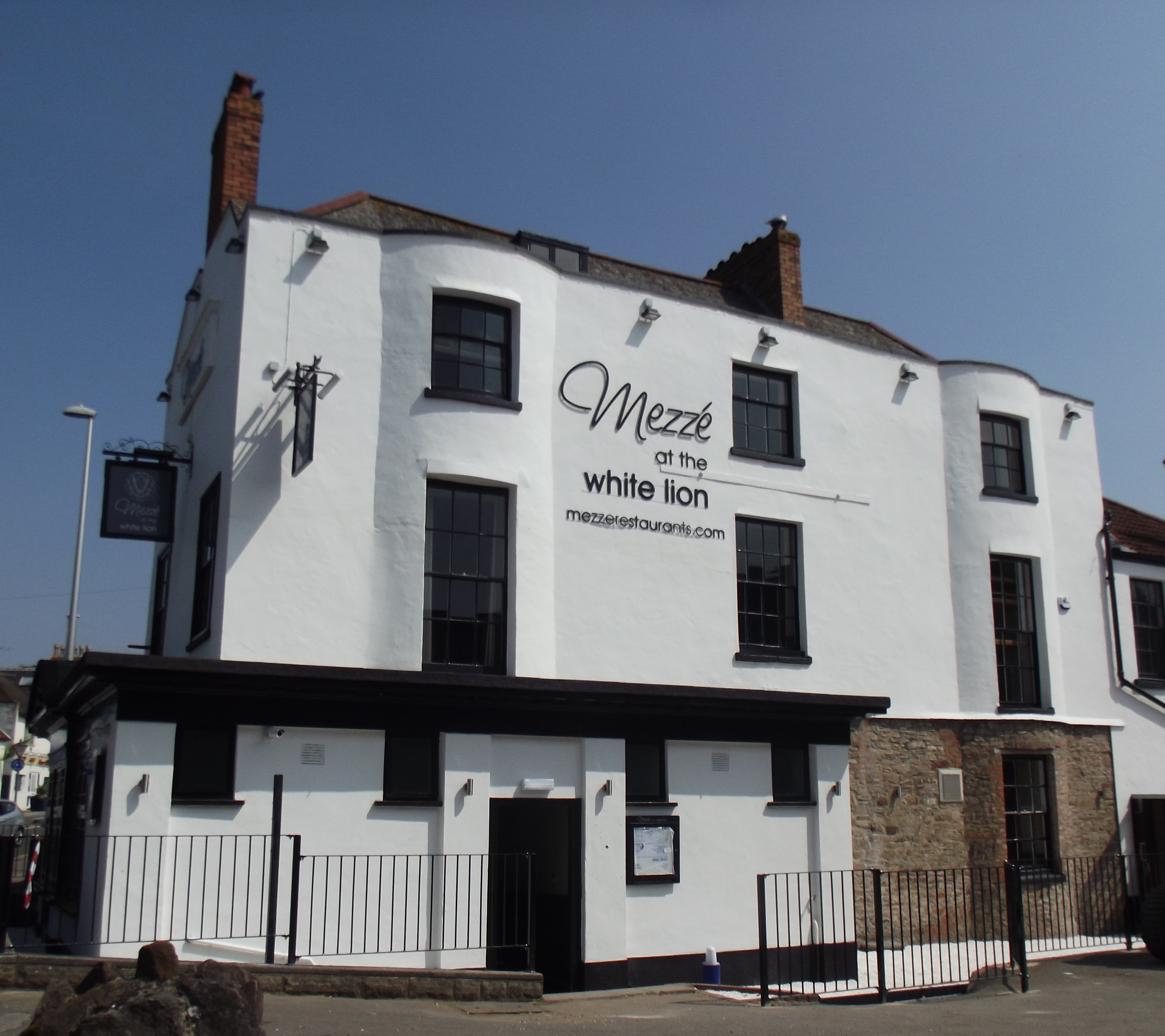 Work is now complete and following a series of pre-launch nights and a VIP night conducted by Bristol City Stars Marvin Elliott and Scott Murray along with Olympic Gymnast Imogen Cairns, we are now open to the public.
Choose from over 50 mouth-watering Mezze dishes ranging from traditional Greek and Spanish themed tapas to Indian, Chinese, Moroccan and Mexican dishes, or full A La Carte menu. All our delicious meals created by our head chefs who have gained experience at some of the top restaurants in the South West including Browns, Severn Shed, Aqua, Melbournes and Redcliffs. Bookings are filling fast so please call us in advance to avoid disappointment!
Mezze at the White Lion is the sixth Mezze Restaurant to open in the South West region following our new addition in Clutton  this year.
Mezze spokesman, Alex Tryfonos, said: "Our restaurants are popular for their trademark Mediterranean influences but our Portishead venue  includes a bar to welcome drinkers in addition to our extensive restaurant areas.
"We believe pubs are the central hub of our local communities and through our continued self-funded investment we are helping to ensure they continue to thrive as the focal point of small towns. We are  thrilled to be a part of the Portishead community."